Uzbek fellow now a renowned water scientist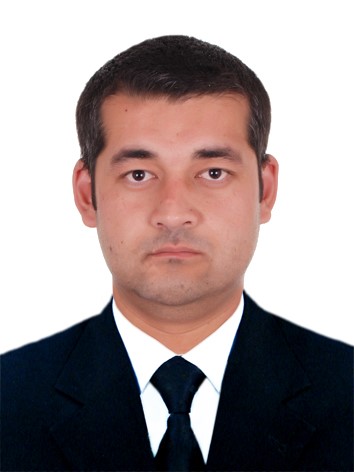 Dr. Shamshodbek Akmalov from Uzbekistan is currently a CAS PIFI postdoctoral fellow at the Xinjiang Institute of Ecology and Geography (XIEG), Chinese Academy of Sciences (CAS).
He came to XIEG from the Tashkent Institute of Irrigation and Agricultural Mechanization Engineers. His first research cooperation with XIEG started on Jan 2-9, 2019. In those days he visited the XIEG Key laboratory GIS and RS application as a national expert from the water recourse sector.
At this meeting he presented the water management issues of Uzbekistan and a short description of his university. As result of this meeting, a memorandum was signed between the two organizations, and a joint project on "Study of water balance and tendency analysis in the Republic of Karakalpakstan" (Pro N-22019-2-01) was started.
During his partnership with XIEG he participated in many international conferences (as a speaker) and joint projects organized by XIEG.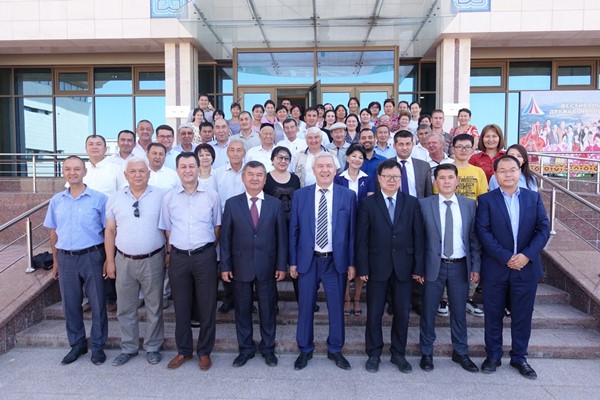 In November 2020 he was awarded the PIFI scholarship. Supervised by Professor Chen Xi, Dr. Shamshodbek mainly deals with issues using GIS and RS in water recourse management and his research is related to the water resource management of lower Aral Sea basin using GIS and Remote Sensing. Dr. Akmalov focused on the scientific issues of modernization of water resources management and development of integrated water management in Karakalpagistan and their implications for the water and agricultural sector of Central Asia and downstream countries. This is in response to the current lack of scientific support for decision-making in the management of water resources there.
First step of his scientific activity was modernizing the water accounting system with the installation of distance controlling tools on the water objects. During his research under the support of XIEG, 10 underground and four surface water monitoring tools were installed in the research area, which provide distance monitoring. And they centralized water management control using innovative software and technologies.
The database was installed to the Melioration Expedition Office, and it provides distance data collection and monitoring of water resources in Karakalpakstan.
In the second step of his research, he provided data collection and analysis.
During his PIFI research in Karakalpakstan he achieved many scientific honors and degrees.
Through the PIFI project, a lot of research has been done with XIEG professors. The results of these projects have been published in the world's leading scientific journals. These research publications have led to an increase of his H-index (Hirsch index). At a meeting on March 5, 2021, his research activities were positively evaluated by the Ministry of Innovative Development of Uzbekistan, and he was awarded the prize "Young and the Highest H-index Scientist of the Year" by the Minister of Innovation Development.
Now he is an international expert at Uzbekistan's Ministry of Innovative Development. He provides reviews of international joint projects which were applied to the ministry.
Currently, he is actively involved in research and academic work under the PIFI project. He is a member of the FAO Commission for the Review of Documentation on the Reduction of Emissions into the Atmosphere in the Context of Climate Change, a member of the Young Scientists Academy of the Ministry of Innovative Development, coordinator of two Erasmus + project (Romania and Slovakia), a NRU-D project coordinator with Turkey and other project participants.