Professor Yuanming Zhang, Director of XIEG, Elected Foreign Academician of the National Academy of Sciences of Tajikistan
2023-05-17
Prof. Zhang Yuanming, the director of Xinjiang Institute of Ecology and Geography (XIEG) of the Chinese Academy of Sciences (CAS) has been elected to the National Academy of Sciences of Tajikistan (NAST) foreign academician on May 9, 2023 for his excellent contribution to the biodiversity conservation in Arid Lands and the scientific cooperation between China and Tajikistan.
Zhang, as a famous scientist in Arid Lands, has been dedicated to the research on the structure and function of ecosystems in arid lands, as well as the conservation of plant diversity. He has made systematic innovations in the environmental adaptability of desert plants and the role of biological soil crust in maintaining the stability of desert ecosystems.
Zhang and his team has revealed the variation of desert plant species composition and community structure under the changing circumstances of water, temperature and nitrogen deposition in typical central Asia desert. More importantly, he found that the biological soil crusts in desert ecosystems, which were neglected for studying during long previous times, played an important ecological role in maintaining ecosystem functions such as carbon and nitrogen cycling and plant species biodiversity. There existed a tight relationship between vascular plants and biological soil crusts regarding the species diversity of desert plants. The increased snowfall in winter and nitrogen deposition could enhance the stability and structure of desert plant community. The increased nitrogen could significantly influence the adaptation of desert plants to drought stress.
Over the years, Zhang has published more than 150 SCI papers in authoritative and distinguished journals, such as Nature Plants, Journal of Ecology, Soil Biology and Biochemistry, Geoderma, as well as 3 monographs. His dedication has won him the second prize of China National Scientific and Technological Progress, the first prize of Xinjiang Autonomous Regional Scientific and Technological Progress, the honorary titles of Leading Young and Middle-aged Scientist in the national "Ten Thousand Talents Program", Outstanding Young Botanist in China, Wang Kuancheng's Outstanding Contribution Award for Western Scholars of CAS, Xinjiang Youth May 4th Medal, Xinjiang Youth Science and Technology Award, and first-level talent of the Tianshan Talents Program of Xinjiang.
Zhang has long served as president of Xinjiang Botanical Society and the vice president of Xinjiang Association of Science and Technology. As the director of XIEG, Zhang also actively facilitate the exchanges and cooperation with national scientific research institutions in Central Asian countries, including Tajikistan. Under his initiative and promotion efforts, the XIEG collaborated with the NAST and its affiliated research institutes in 2021 in establishing the China-Tajikistan Joint Laboratory for Conservation and Utilization of Biological Resources, which has carried out scientific research and talent cultivation for biodiversity conservation in Central Asia. On December 11, 2022, Prof. Zhang Yuanming, together with the heads of 11 domestic and foreign scientific research institutions and international organizations, including the NAST, jointly initiated and launched the Biodiversity Conservation Alliance for Arid Lands (BCAA), which is committed to the research, consultation, knowledge sharing and talent cultivation on key issues in biodiversity conservation and sustainable resource utilization in arid lands. So far, the XIEG has trained 27 international students from Tajikistan
Five foreign academicians from China, Russia and France were elected by NAST this time. For now, NAST has approximately 35 NAST academicians, 43 corresponding academicians and 18 foreign academicians.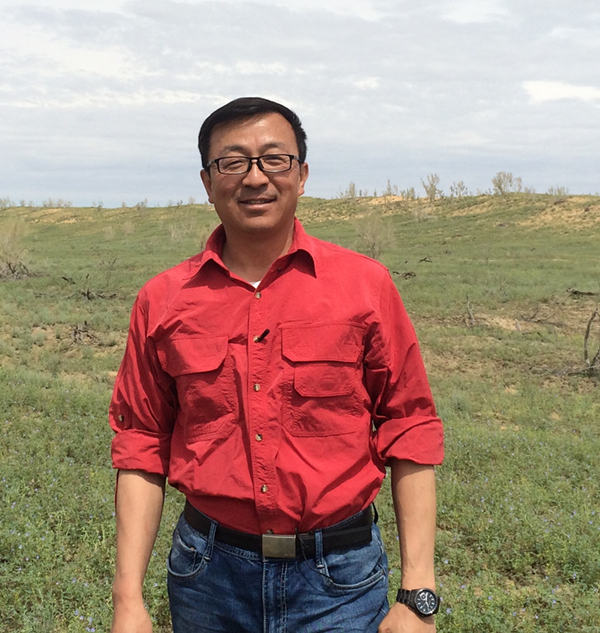 Professor Zhang Yuanming (Image by Zhang Jing)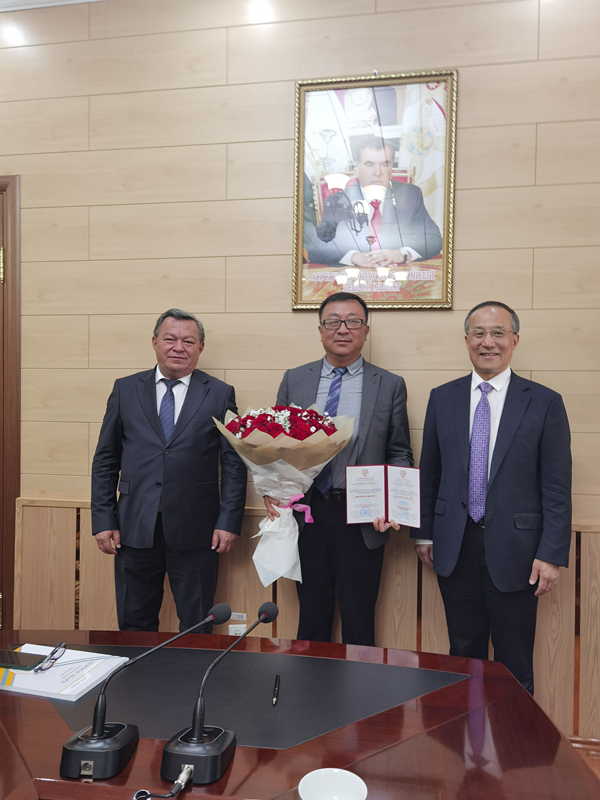 Pforessor Zhang Yuanming,elected to NAST foreign academician. (Image by Li Yaoming)
Contact: LIU Jie, Xinjiang Institute of Ecology and Geography