Xinjiang Research Center for Mineral Resources, CAS
Xinjiang Research Center for Mineral Resources of CAS was founded with the demand of national strategy. It aims at: (1) catching up with international geosciences frontiers; (2) serving the national security and strategy of resources; (3) promoting base construction of mineral resources in Western China; and (4) building up the innovative abilities of geological science and technology.
The major tasks of the center are as follows: (1) creating new theories of regional mineralization; (2) searching for new methods of mineral exploration; (3) developing new technologies of mineralization prediction, mineral exploration and resources utilization; (4) forming an innovative value chain of "theoretical support-technological integration-exploration demonstration-mining industry development". By the above-mentioned researches, the center can provide the scientific basis and technical support for building a national security system of mineral resources, and become one of the important bases of talent training for Western development.
Research Fields
(1) Geodynamical settings of the Central Asian Metallogenic Domain
(2) Forming regularity of strategic mineral resources and formation mechanism of typical deposits
(3) Distributions of mineral resources and metallogenic belts of Northwest China and adjacent regions
(4) Multi-information database and prediction system for mineral resources
(5) Strategies and measures of regional cooperation of mineral resources in Central Asia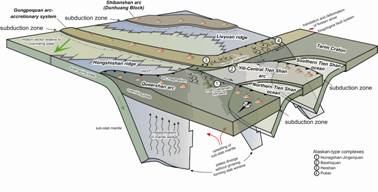 Tectonic evolution model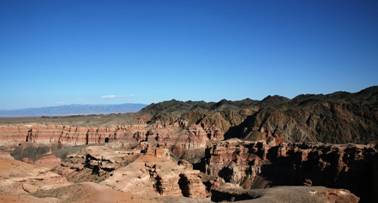 Photo of geological structure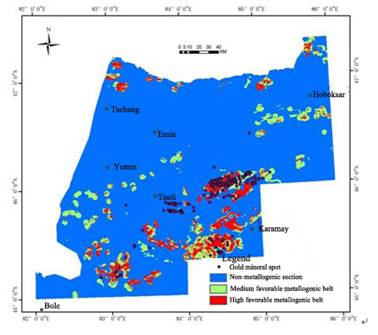 Synthetical figure of metallogenic prediction in Western Junggar Basin
Contact
Director: Dr. ZHOU Kefa
Tel: +86-991-7885467
E-mail: zhoukf@ms.xjb.ac.cn